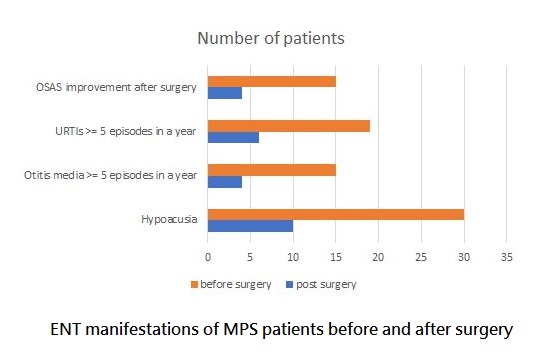 Research Paper
Otorhinolaryngological Management in Taiwanese Patients with Mucopolysaccharidoses
Chung-Lin Lee, Kuo-Sheng Lee, Chih-Kuang Chuang, Chin-Hui Su, Huei-Ching Chiu, Ru-Yi Tu, Yun-Ting Lo, Ya-Hui Chang, Hsiang-Yu Lin, Shuan-Pei Lin
Int. J. Med. Sci. 2021; 18(15): 3373-3379. doi:10.7150/ijms.61827
[Abstract] [Full text] [PDF]
---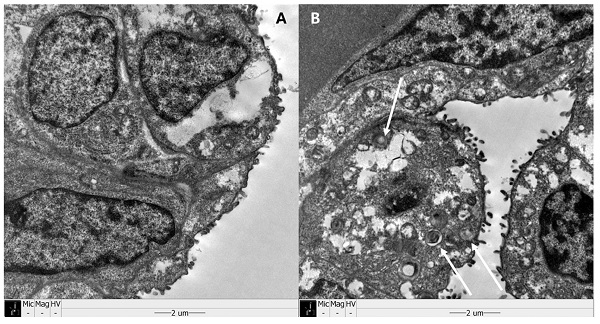 Research Paper
Antenatal Betamethasone Induces Increased Surfactant Proteins and Decreased Foxm1 Expressions in Fetal Rabbit Pups
Yong-Sung Choi, Chae-Young Kim, Hye Kyung Chang, Young Joo Lee, Sung-Hoon Chung
Int. J. Med. Sci. 2021; 18(15): 3367-3372. doi:10.7150/ijms.62286
[Abstract] [Full text] [PDF]
---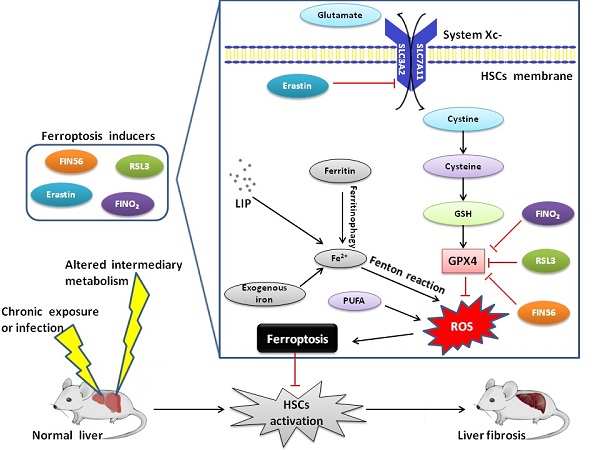 Review
Ferroptosis and Liver Fibrosis
Qi Pan, Yi Luo, Qiang Xia, Kang He
Int. J. Med. Sci. 2021; 18(15): 3361-3366. doi:10.7150/ijms.62903
[Abstract] [Full text] [PDF]
---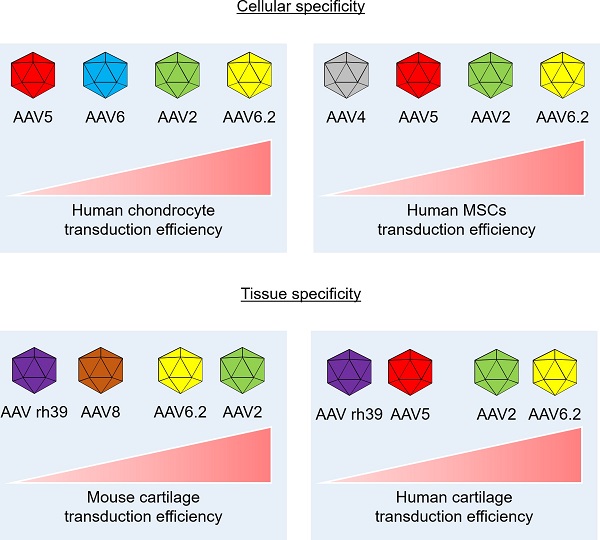 Research Paper
Cellular and Tissue Selectivity of AAV Serotypes for Gene Delivery to Chondrocytes and Cartilage
Dong Suk Yoon, Kyoung-Mi Lee, Sehee Cho, Eun Ae Ko, Jihyun Kim, Sujin Jung, Jae-Hyuck Shim, Guangping Gao, Kwang Hwan Park, Jin Woo Lee
Int. J. Med. Sci. 2021; 18(15): 3353-3360. doi:10.7150/ijms.56760
[Abstract] [Full text] [PDF]
---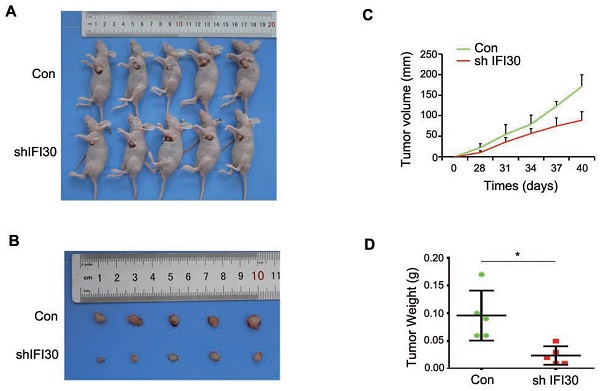 Research Paper
IFI30 expression predicts patient prognosis in breast cancer and dictates breast cancer cells proliferation via regulating autophagy
Yan Fan, Xu Wang, Yang Li
Int. J. Med. Sci. 2021; 18(14): 3342-3352. doi:10.7150/ijms.62870
[Abstract] [Full text] [PDF]
---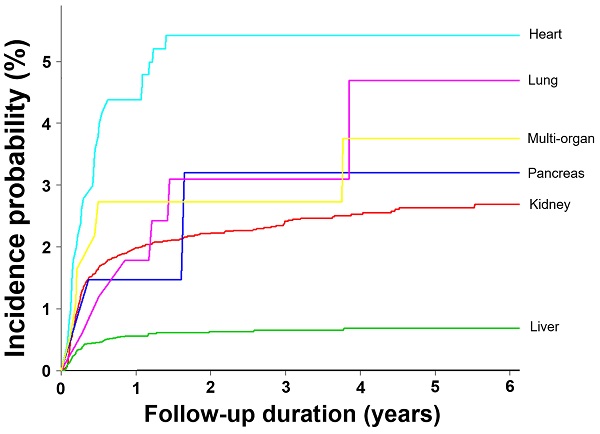 Research Paper
The Incidence and Effect of Cytomegalovirus Disease on Mortality in Transplant Recipients and General Population: Real-world Nationwide Cohort Data
Sang Hoon Han, Seul Gi Yoo, Kyung Do Han, Yeonju La, Da Eun Kwon, Kyoung Hwa Lee
Int. J. Med. Sci. 2021; 18(14): 3333-3341. doi:10.7150/ijms.62621
[Abstract] [Full text] [PDF]
---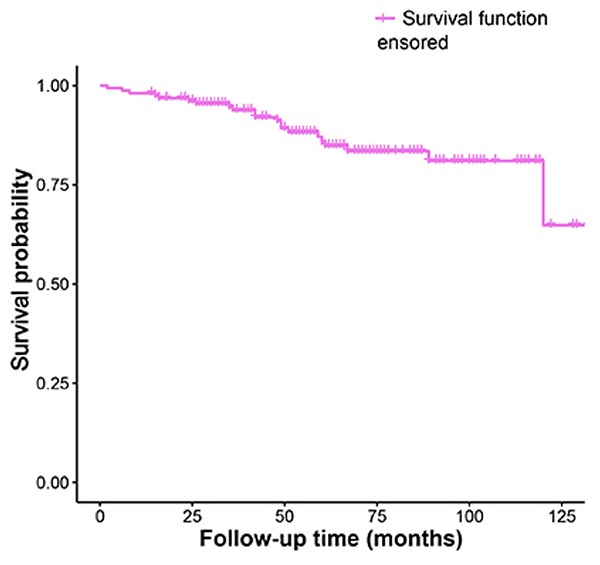 Research Paper
A Retrospective Study of 158 Cases on the Risk Factors for Recurrence in Ameloblastoma
Ling Bi, Dong Wei, Dongsheng Hong, Jin Wang, Kejia Qian, Huiming Wang, Huiyong Zhu
Int. J. Med. Sci. 2021; 18(14): 3326-3332. doi:10.7150/ijms.61500
[Abstract] [Full text] [PDF]
---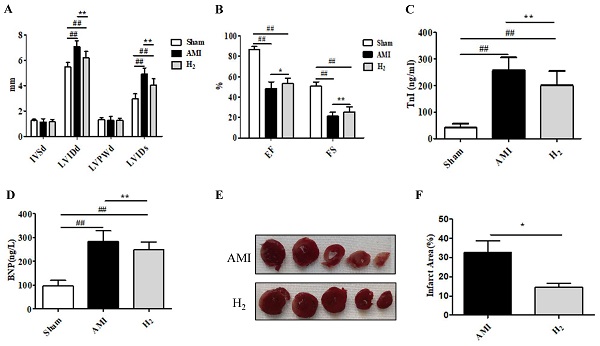 Research Paper
Hydrogen Attenuates Myocardial Injury in Rats by Regulating Oxidative Stress and NLRP3 Inflammasome Mediated Pyroptosis
Hongxiao Yang, Shuang Liu, Huijun Du, Zi Hong, Yajing Lv, Chaoqun Nie, Wei Yang, Yunan Gao
Int. J. Med. Sci. 2021; 18(14): 3318-3325. doi:10.7150/ijms.61329
[Abstract] [Full text] [PDF]
---

Research Paper
Severity of frailty as a significant predictor of mortality for hemodialysis patients: a prospective study in China
Wenjing Fu, Aihua Zhang, Lina Ma, Linpei Jia, Jagadish K Chhetri, Piu Chan
Int. J. Med. Sci. 2021; 18(14): 3309-3317. doi:10.7150/ijms.51569
[Abstract] [Full text] [PDF]
---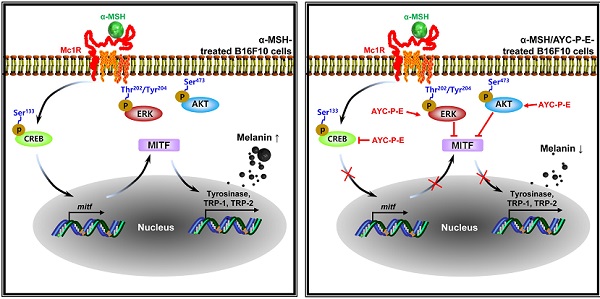 Research Paper
Inhibition of melanogenesis by Aster yomena callus pellet extract in melanoma cells and patients with skin pigmentation
Jae-In Lee, Jeong Hun Seo, Eun-Sil Ko, Sang-Min Cho, Jea-Ran Kang, Jong-Hoon Jeong, Yu Jeong Jeong, Cha Young Kim, Jeong-Dan Cha, Woo Sik Kim, Young-Bae Ryu
Int. J. Med. Sci. 2021; 18(14): 3299-3308. doi:10.7150/ijms.62530
[Abstract] [Full text] [PDF]
---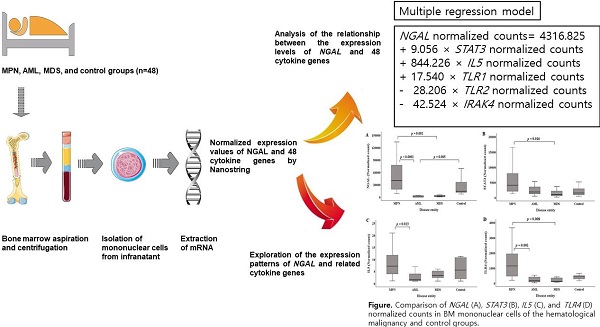 Research Paper
Analysis of the Relationship between the Expression Levels of Neutrophil Gelatinase-Associated Lipocalin and Cytokine Genes in Bone Marrow
Sungchul Mun, Min-Chul Park, Chi-Hyun Cho
Int. J. Med. Sci. 2021; 18(14): 3290-3298. doi:10.7150/ijms.62425
[Abstract] [Full text] [PDF]
---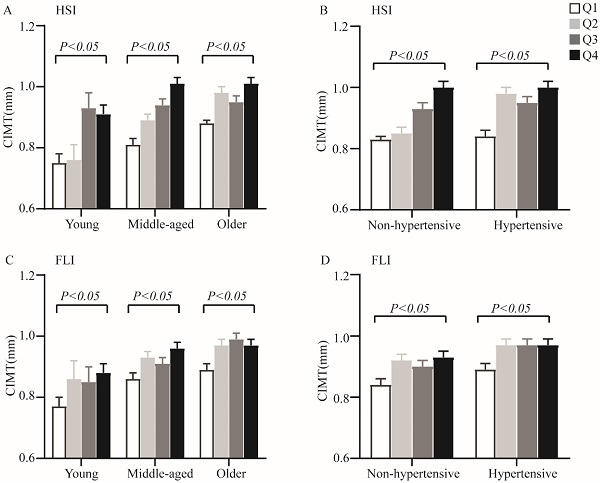 Research Paper
Association of Hepatic Steatosis Index and Fatty Liver Index with Carotid Atherosclerosis in Type 2 Diabetes
Chenxi Wang, Zhensheng Cai, Xia Deng, Haoxiang Li, Zhicong Zhao, Chang Guo, Panpan Zhang, Lian Li, Tian Gu, Ling Yang, Li Zhao, Dong Wang, Guoyue Yuan
Int. J. Med. Sci. 2021; 18(14): 3280-3289. doi:10.7150/ijms.62010
[Abstract] [Full text] [PDF]
---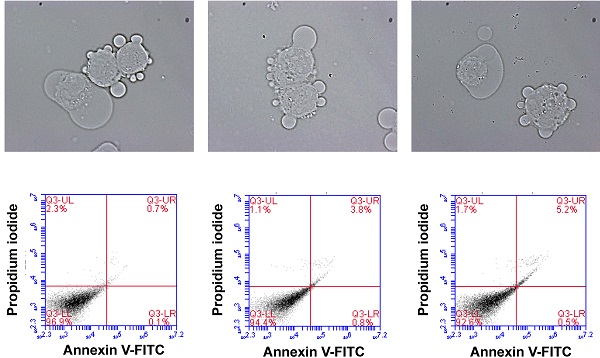 Research Paper
Optimization of artificial urine formula for in vitro cellular study compared with native urine
Kanyarat Sueksakit, Visith Thongboonkerd
Int. J. Med. Sci. 2021; 18(14): 3271-3279. doi:10.7150/ijms.61720
[Abstract] [Full text] [PDF]
---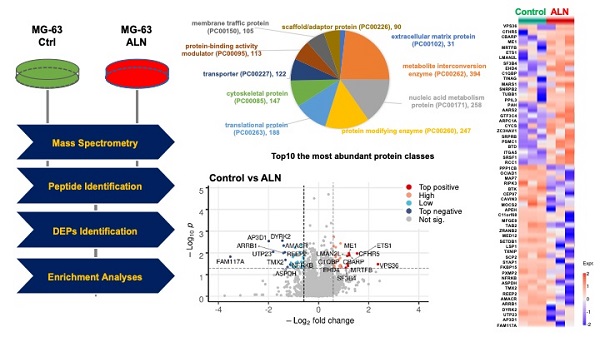 Research Paper
Alendronate-induced Perturbation of the Bone Proteome and Microenvironmental Pathophysiology
Jayoung Kim, Austin Yeon, Sarah J. Parker, Muhammad Shahid, Aissatou Thiombane, Eunho Cho, Sungyong You, Hany Emam, Do-Gyoon Kim, Minjung Kim
Int. J. Med. Sci. 2021; 18(14): 3261-3270. doi:10.7150/ijms.61552
[Abstract] [Full text] [PDF]
---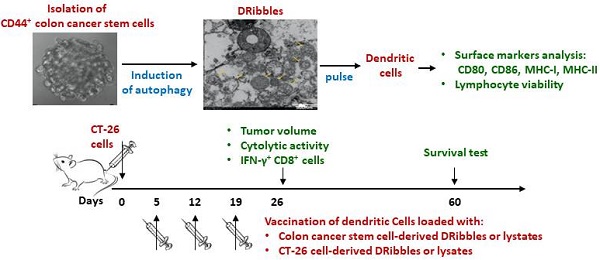 Research Paper
Therapeutic Antitumor Efficacy of Cancer Stem Cell-Derived DRibble Vaccine on Colorectal Carcinoma
Changhao Fu, Geer Tian, Jinyue Duan, Kun Liu, Chen Zhang, Weiqun Yan, Yi Wang
Int. J. Med. Sci. 2021; 18(14): 3249-3260. doi:10.7150/ijms.61510
[Abstract] [Full text] [PDF]
---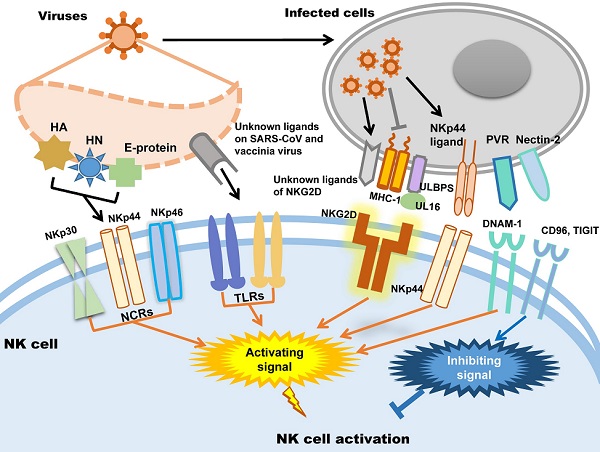 Review
The role of NK cells in fighting the virus infection and sepsis
Lu Ma, Qi Li, Suna Cai, Hourong Peng, Ting Huyan, Hui Yang
Int. J. Med. Sci. 2021; 18(14): 3236-3248. doi:10.7150/ijms.59898
[Abstract] [Full text] [PDF]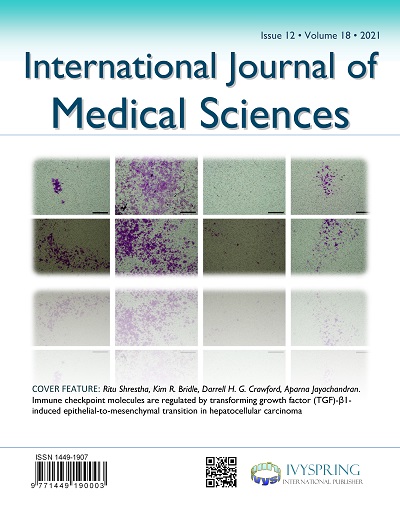 Indexed in MEDLINE, PubMed, EMBASE, CAS/Chemical Abstracts, CAB Abstracts, Scopus, Science Citation Index (SCI) Expanded ....
Full texts of articles appear in PubMed Central and Europe PMC.
Journal of Genomics recent articles:


Research Paper
Analysis of Genome Sequences of Coagulase-Negative Staphylococci Isolates from South Africa and Nigeria Highlighted Environmentally Driven Heterogeneity
Tawanda Elias Maguvu, Adegboyega Oyedele Oladipo, Cornelius Carlos Bezuidenhout
J. Genomics 2021; 9: 26-37. doi:10.7150/jgen.53019
[Abstract] [Full text] [PDF] [PubMed] [PMC]
---
Research Paper
Draft genome sequences of three filamentous cyanobacteria isolated from brackish habitats
Joanne Sarah Boden, Michele Grego, Henk Bolhuis, Patricia Sánchez-Baracaldo
J. Genomics 2021; 9: 20-25. doi:10.7150/jgen.53678
[Abstract] [Full text] [PDF] [PubMed] [PMC]
---
Review
The Genetic Background of Central Serous Chorioretinopathy: A Review on Central Serous Chorioretinopathy Genes
Konstantinos Giannopoulos, Maria Gazouli, Klio Chatzistefanou, Anthi Bakouli, Marilita M Moschos
J. Genomics 2021; 9: 10-19. doi:10.7150/jgen.55545
[Abstract] [Full text] [PDF] [PubMed] [PMC]
Top cited papers:
Plasma viral load was positively correlated with VWF adhesive activity, which was elevated in acute relative to chronic treated HIV-1 infection. ADAMTS13 antigen and activity were both positively correlated with plasma viral load, and ADAMTS13 activity was significantly higher in men with acute HIV infection than in uninfected controls, and in both acute and chronic untreated HIV infection relative to chronic treated infection.
Conclusion: These findings suggest that even in the setting of increased ADAMTS13 protease activity, VWF in HIV-1 infection is hyperadhesive, which may favor development of microvascular and arterial thromboses and thereby contribute to increased cardiovascular risk in HIV-1-infected individuals.
...details